Frequently
Asked


questions
Wedding Questions
FAQ
How did Michael become a DJ?
---
Michael always had a talent for computers and electronics. In the mid 90
's Michael was recruited to design light shows for alt rock bands. Michael has worked with bands like Smashing Pumpkins, Candlebox, Letters to Cleo, Patty Rothburg, Stabbing Westward, Goo Goo Dolls and more. During this time, his brother was a club DJ. For those who don't know, when you have a residency, you need to be careful with who covers for you when your ill or want a night off. Michael would go to the club and cover for his brother because he new the music from designing light shows for that club and he develop his musical knowledge there. After graduating from college and starting to teach at Deering, Michael was recruited to help the school with the auditorium sound and lighting system and to be the dramatics technical director. He helped the school raise $120k and refurbuished the enire lighting system. To date, he has over 50 theatrical productions completed. When he went to a lighting company for parts, he was encouraged to take some smaller lighting jobs with weddings. Now some 17 years later, he's applied music knowledge, live sound, and lighting design to become one of Maine's premier Dj's. Rest assured, with his technical and artistic knowledge, you'll get much more than a DJ.
---
What DJ equiptment do you use?
---
Denon DJ Players
Perviously, we exclusively used Pioneer DJ and Serato, both units and software we love. The reason why we changed to Denon is three-fold:
1) It removes the laptop (we call it laptop face where a DJ burries their face in the laptop and doesn't focus on the crowed.
2) It removes glitches from laptops like a software update that could cause problems.
3) It allows streaming of 8 million songs from Tidal with WiFi access!
Electrovoice (EV) EKX, ETX, & ELX powered speakers
We use powered speakers because if a speaker fails, your sound does not stop! We can change out the speaker (yes we have backup), and keep your event running with only a dip in sound volume and dispursement for a short period of time.

We use Soundcraft Audio pre-ams with an array of digital options like:

1) 32-Band EQ for every channel.
​​​​​​​This means you will not have that ear peircing noise "feedback" when someone holds the mic near a speaker.
2) We can add effects to any channel like compression for vocals. This adds tightness to the sound to make it more clear. We also add a Deesser which removes that "sss" dragging sound from whispy speakers.
3) We can record ALL speaches, annoucments and audio at no charge to you!
4) We can connect your videographer or venue with specialized audio signals that are clean and free of music. This is important in the production component for videographers.

DBX Drive Rack 2 Active sound processing. This means, the system is actively tuning the speakers to your space. A ballroom, a bar, and a tent all have different acoustically properties that effect the sound like reverb, that can cause an echo or boominess of subwoofers.

We use Hosa Cables. This might sound silly, but sound is only as good as the weakest link. High end equiptment does nothing if you link it with a cheap cable.
---
What if something happens to you?
---
Yes! Users can add video from YouTube or Vimeo with ease:
Enter App Settings
Click the "Manage Questions" button
Click on the question you would like to attach a video to
When editing your answer, click on the video icon and then paste the YouTube or Vimeo video URL
That's it! A thumbnail of your video will appear in answer text box
---
Will you take request?
---
Absolutely! We love request, but they have to be handled correctly. Yes, we want request that will make you and your guest happy and dancing. Here is what we do to encourage request, yet help respect your guest request. 1) We give you forms that request the following:
Specialty Songs (1st dance, ceremony, etc...)
We request about a dozen must play songs
Then we allow you to share as many "play if possible" songs a s you want.
We ask that you give us a few "do not play" songs or artist.
2) We offer you an opportunity to share a request form with your guest ahead of time so you can collect request and review them You can choose to eliminate any request that do not serve your musical taste. 3) We can send you a free programming app!

4) We can provide a texting number so guest can request in realtime at your venue. The guest can simply send a request to your DJ from a table, lawn, or dancefloor. We can also place a QR tag and/or NFC tag on tables or around the venue to allow guest to end request throughout the night. This is helpful to encourage shy guest to participate.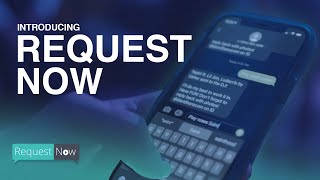 All of these tools help, but we still need a way to craft your event to be what you want. The DJ will use these tools and their professional judgement to adjust the flow and energy of mixes to match your preferences, request and moment. For example, we won't play a genre if your complete your forms and tell us not to play that content. We're DJing for you.
---
Can we bring our own music for you to play?
---
Absolutely! We can play any of your music you bring to us. We just prefer to process it. Just playing a song is fine. When we DJ, we try to analyze our music for beats-per-minute and musical key to be mixed. Your DJ needs these tracks a few days prior to your event. In an emergency, we can accept at the venue.
---
What are the payment terms?
---
To secure your date we need a non-refundable $500 payment. The balance of the contract is due 5 days prior to your event. Unfortunately we have had issues in the past with bouncing checks.
---
What if I need to change our wedding date or cancel?
---
We will work with you if you have to make a change. In most cases, changing the start time will not be an issue because we do not double book the same day. When you book, you secure a date with a $500 non-refundable retainer. If we can move your date because we have the date open, we will do so at no charge to you. If we can't we will help you procure a replacement DJ at the same terms of your contract. If we cannot secure a DJ to help you and we can rebook your wedding day, we will refund the retainer as a curteousy.
---
Do I tip the DJ?
---
Tipping is not required but greatly appreciated. DJ's are not actually paid the full contract amount. Tips we recieve are generally 10-20%.
---
When should we book you?
---
Generally speaking, most clients book just over 6 months out. The closer to the wedding day you get, the more likely you'll pay full rate or more for services.
---
Should we feed you?
---
Feeding us is not required but much appreciated. We will not starve. We do pack snacks and drinks in a cooler. Please remember your DJ and assitant will often work your scheduled event plust 2-3 hours of setup and teardown, travel time and loading before and at the end of the night. In most cases, we work 10+ hours. Some DJ's will not eat during the event. This is a personal preference. They do appreacte a meal to go at the end of the night. ALL DJ's will eat out of sight of guest. We do not think it's professional to eat a meal in front of your guest. Our DJ's will not drink at your event. This will void our insurance policy. If you want to give a DJ a drink, then feel free to give them unopenned bottles they can have at home after the loadout.
---
What other services do you offer?
---
We offer a variety of services that are growing rapidly:
Confetti Launchers
Snow Machines
Monograms
Lighting
Audio Live Sound
---
How many songs should I request?
---
We like to get about 6-12 must play songs. We will accept as man "play if possible" songs as you'd like to sumbit. Many of our clients will share a Spotify, Apple, Pandora, Amzon, Tidal or even Youtube playlist with us.
---
Do you have samples of your DJ's work?
---
All weddings are private events. We have to respect that privacy. From time to time we get permission to make a promotional video of our clients events. We don't do this at every event because it often can distract from our primary function of playing mixing music. Here is a link to some sample events. Please remember, we did not focus on video and photographing because it's not what we were paid to do. You can always listen to our mixes on Mix-Cloud and please follow us! If you are using a videographer and photographer, ask us about how you can get a discount by sharing your media.
---
Do you have insurance?
---
Yes we do, we are bonded for 2 million dollars!
---
---
Music
---
Planning
---
Lighting
---
EmCee
---